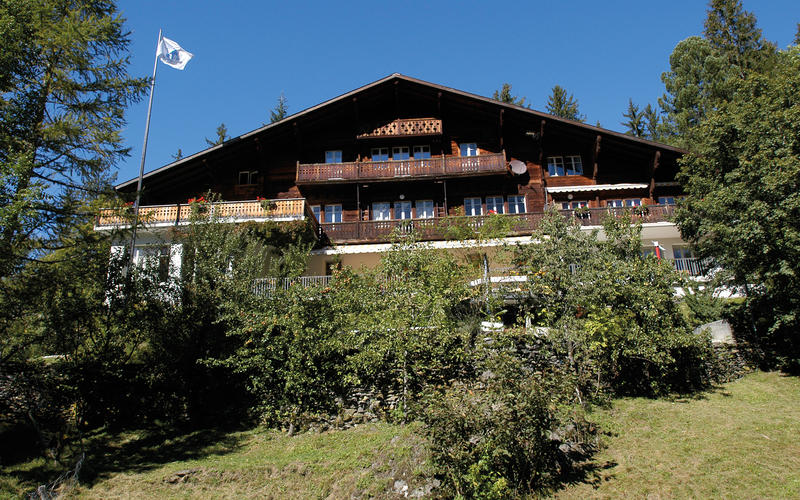 Youthhostel Grindelwald Informations
Best of the Alps - have fun in the Grindelwald youth hostel! It is undoubtedly one of the most comfortable hostel in the Alps. The welcoming cosiness has remained, but modern bedrooms and practical facilities for groups and families have now been added. More than ever before, the youth hostel is a r
Arrival by train:
By Berner-Oberland-Bahn to Grindelwald via Interlaken-Ost (SBB/BLS). Take the bus in the direction of Bodmi to the 'Gaggi Säge' stop, then it's 2 minutes walk to the youth hostel.

Last busride 6.44 pm

Or take a 15 minute walk from the station (follow the signs). Be aware it is a steep way.

Arrival by car:
From Interlaken to Grindelwald. Drive to Grindelwald Center, after the roundabout traffic take the left line and follow the Youth Hostel sign. Car-Parking spaces at the hostel are rare (no coach parking).
Please note there is a snow chain obligation in wintertime.
*PLEASE NOTE:The published prices include the daily membership of Swiss Youth Hostels and Hostelling International Visitor's taxes of CHF 3.20 per day/person are included. Check In: 16.00-22.00 Check Out: 07.30-10.00 Cancellation Policy: You can cancel up to 14 days before arrival date. In case of a late cancellation or no show, property will charge the entire outstanding amount.
Informations about Youthhostel Grindelwald
Best of the Alps - have fun in the Grindelwald youth hostel! It is undoubtedly one of the most comfortable hostel in the Alps. The welcoming cosiness has remained, but modern bedrooms and practical facilities for groups and families have now been added. More than ever before, the youth hostel is a rendezvous for sport fans and young guests from all over the world who want to experience the impressive world of the mountains around Grindelwald.

The youth hostel is fully equipped to accommodate families or groups. The same applies for individual travellers from all over the world.

Forget the venerable youth hostel sleeping bag; with us you dream under a duvet. You stay either in the rustic main building or in the modern, functional annexe. The main house still bears all the hallmarks of the original Grindelwald construction method. The room with the fireplace and the various recreation rooms radiate that cosiness which is so typical of houses in this area.

Accommodation

Main building:
2 rooms with 2 beds
5 rooms with 4 beds
6 rooms with 6 beds
1 room with 9 beds

New building:
5 rooms with 2 beds and WC/shower
13 rooms with 4 beds

Total 131 beds
Showers and Toilettes on every floor.

*PLEASE NOTE: Prices correspond to guests with membercard. Member card for one day is CHF 6.00 per person/night or CHF 12.00 for families.

Visitor's taxes of CHF 3.20 per day/person are included.

Check in is from 4pm to 10pm.

Varied evening meal from 6.30pm to 7.30pm for CHF 16.00 (prebooking only.)